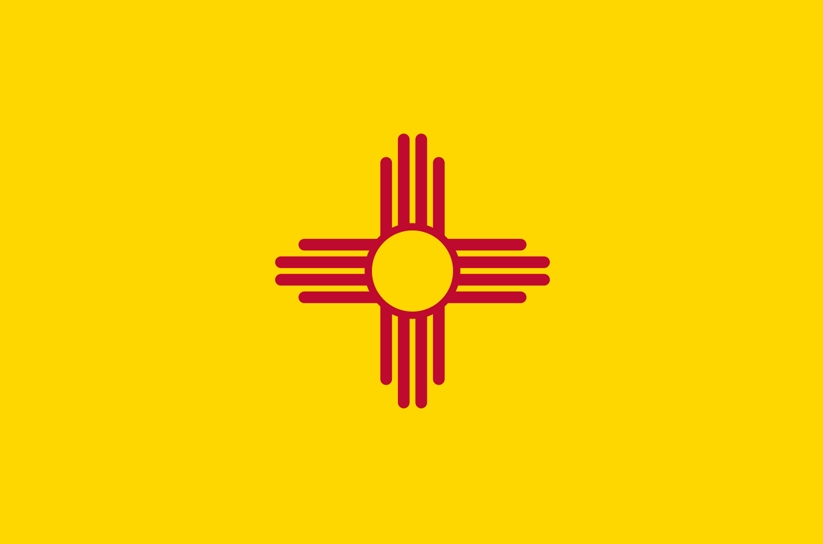 SBIR Matching Funds
July 24, 2021
Mesa Photonics in the News
NMSBA PERSPECTIVES 2021 ANNUAL REPORT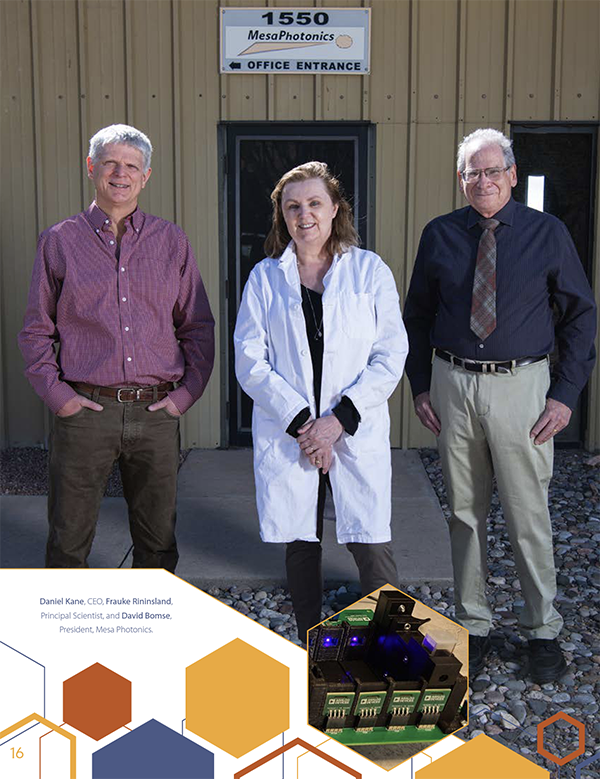 Mesa Photonics manufactures real-time ultrafast laser-pulse systems and provides custom assay development services. The assay development team led by Frauke Rininsland has developed a unique portable fluorescence-based system that can be used to detect infections with SARS (Severe Acute Respiratory Syndrome) coronavirus, which is highly contagious and sometimes causes the fatal respiratory illness coronavirus disease, COVID.
In contrast to other COVID tests, this test detects the activity of a SARS enzyme and promises higher accuracy and decreased testing time. With support from the DoD Defense Logistics Agency (DLA), Mesa Photonics proved feasibility in biochemical assays.
To demonstrate proof-of-concept in cells, CEO and Founder Daniel J. Kane reached out to NMSBA, which paired Mesa Photonics with Nileena Velappan at Los Alamos National Laboratory.
Velappan and her team evaluated the sensitivity and specificity of the new SARS test. The results indicated that the test detected as few as 6,000 infected cells, while the company's SARS-specific substrate was not recognized by the benign coronaviruses tested. This specificity is key to a successful test. In helping this company, Velappan says that she and her team learned more about viral culture protocols, protease assay evaluation, and antibody staining of host factors used to evaluate viral infection. With this valuable data in hand, Mesa Photonics was able to secure a Phase II Small Business Innovative Research contract from the DLA worth $1.6 million. The company is using this funding to further develop their new SARS testing capability.
Read the full article HERE. (pg.16-17)