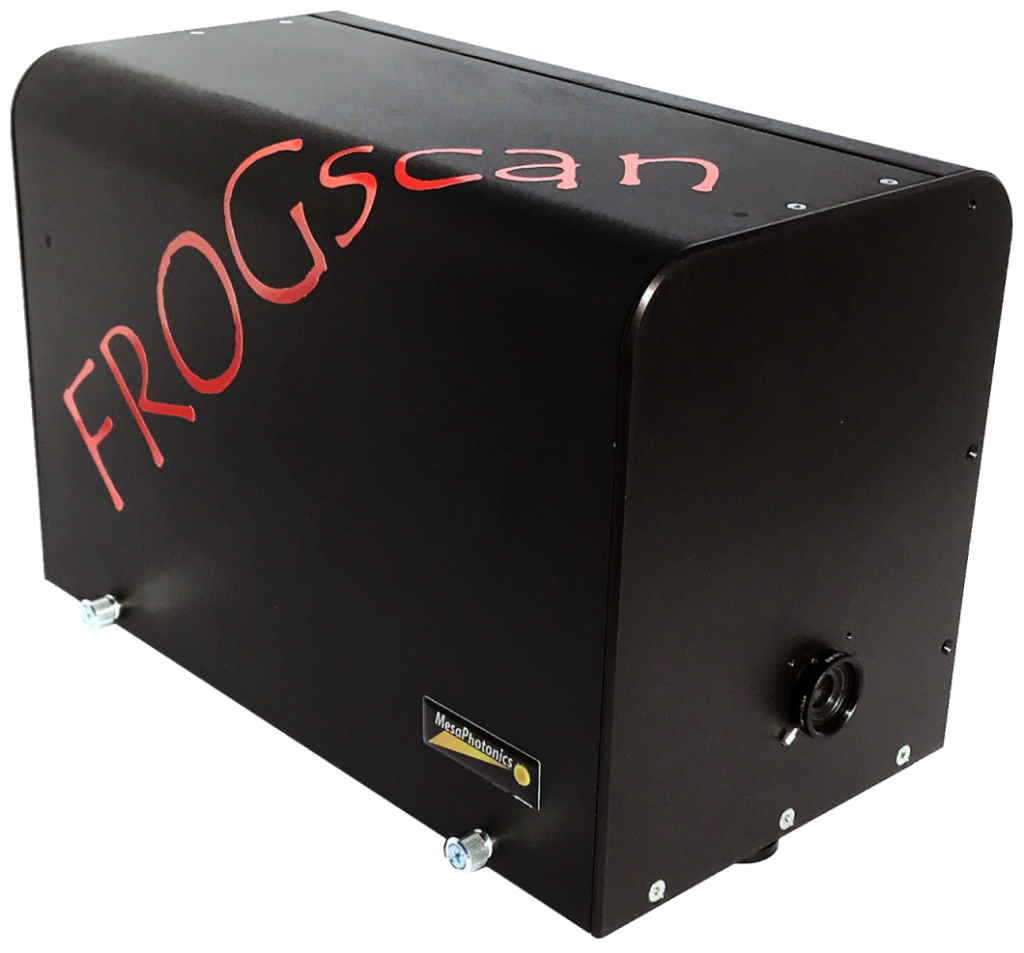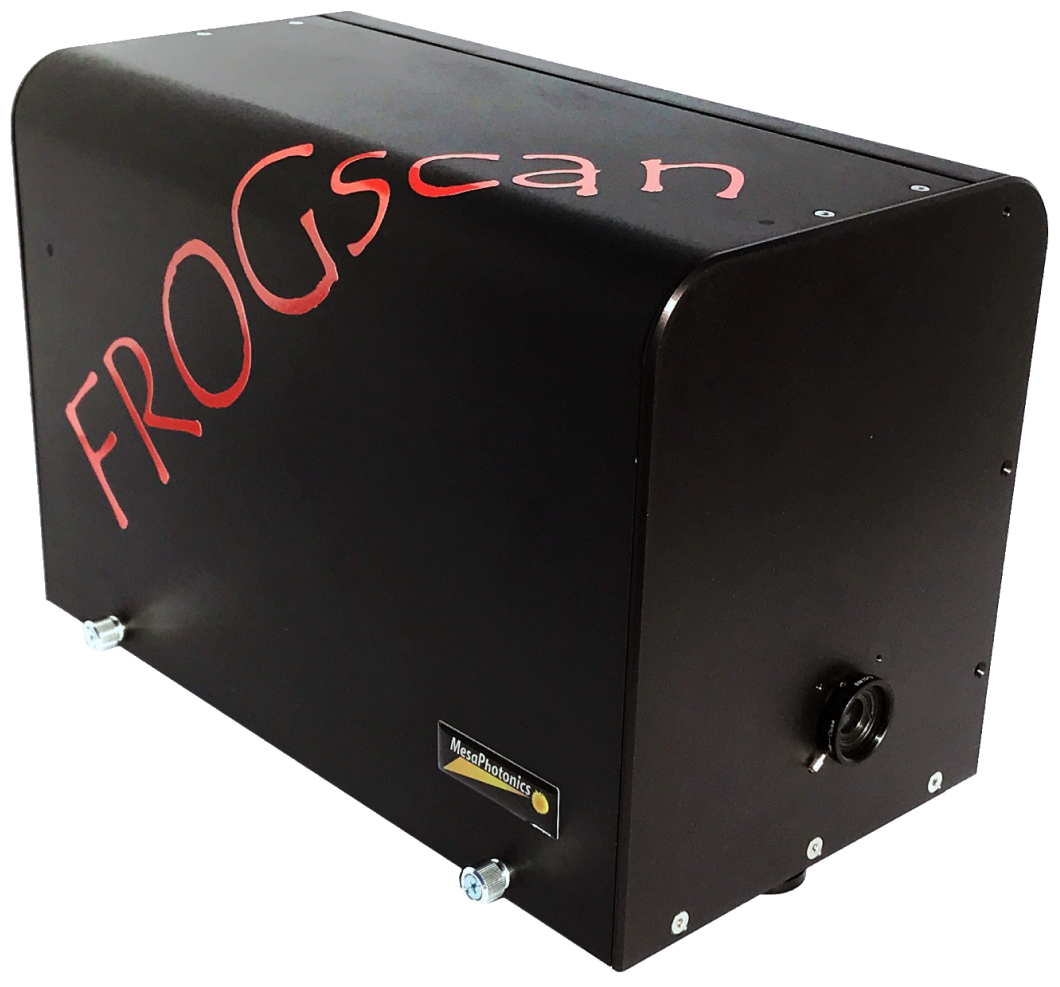 Featured Products
FROGscan
FROGscan is perfect for characterizing any chirp, tweaking up laser systems, and measuring shaped pulses. FROGscan is an integrated, real-time solution for ultrafast laser pulse measurement.
Select systems to measure laser pulses from 5 fs to nearly 30 ps
Easily the best value on the market – one system can replace several competing systems.
Versatile, adaptable and easy to use
Wavelength ranges anywhere within 450 nm to > 4000 nm (user changeable)
SHG crystal is kinematically mounted on tilt axis for simple replacement
Software controlled crystal tilt and alignment camera (optional)
Precision high-speed optical delay line
High dynamic range 16-bit detector
Our technology will be part of the $250 to $350 million dollar a year market for gas sensors, detectors, and analyzers. Measurements of ammonia emissions and trace concentrations in air will have significant impact on atmospheric science and public health.
Mesa Photonics technology can also be applied to detection of compounds including carbon monoxide, carbon dioxide, hydrogen sulfide, methane, hydrogen chloride, nitric oxide, and ethylene. In the case of hydrogen sulfide detection for the petrochemical industry, the new technology offers significant advantages over existing methods for hydrogen sulfide monitoring at wellheads and in refineries.
About Us
Mesa Photonics manufacturers scientific test and measurement equipment. Since 2008, our ultrafast laser pulse measurement products are sold throughout the world and are the only products capable of real time measurements.
Complete pulse characterization – time and phase – is possible for pulses from 10 fs to >10 ps and wavelengths between 450 nm and >4.5 um. Related products include a fast, high-precision (1 fs) optical delay line and a low-cost imaging spectrometer.
New products for optical spectroscopy and environmental applications will be released in the second half of 2020.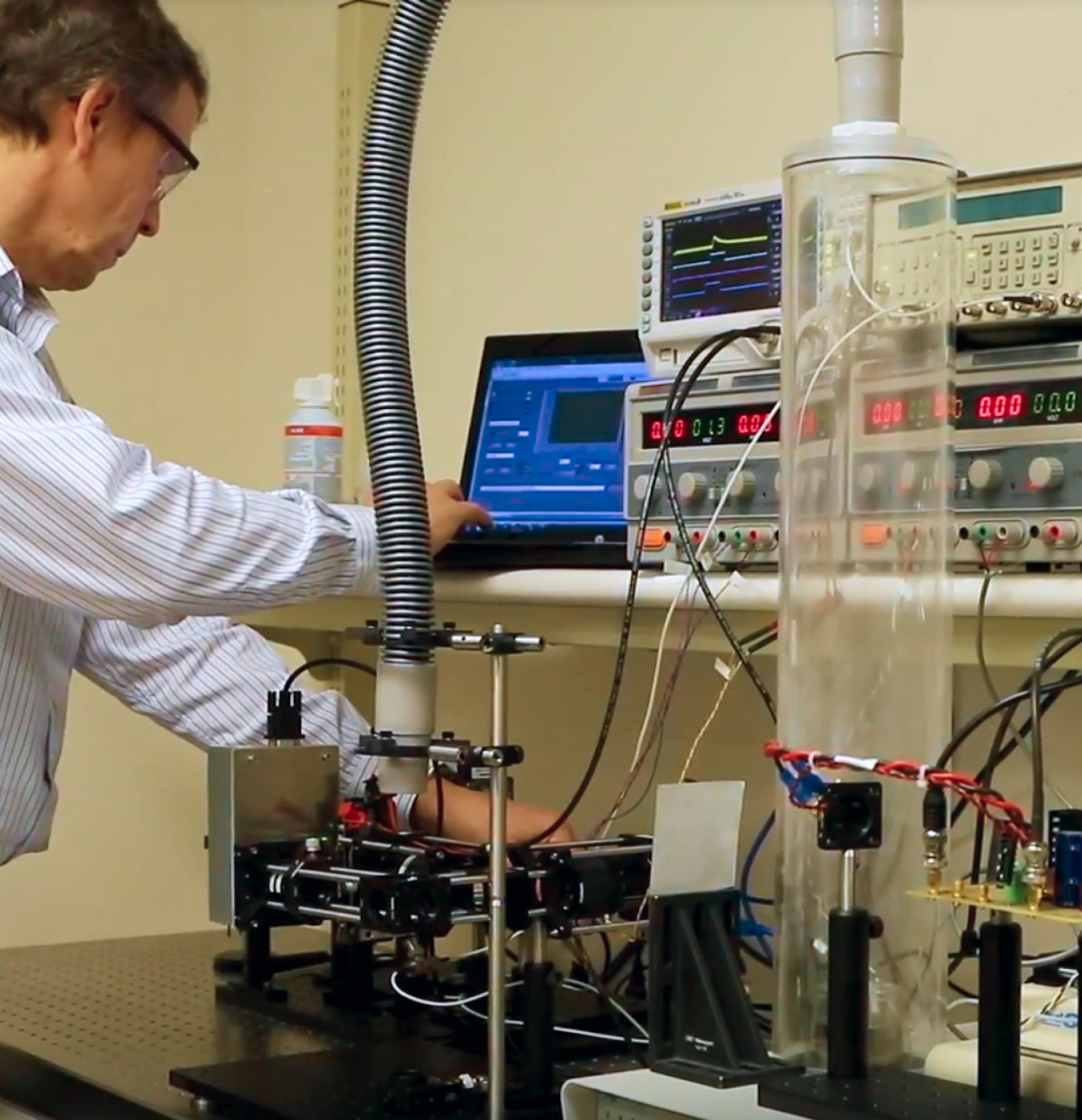 September 3, 2022
The New Mexico Small Business Association (NMSBA) supported Mesa Photonics' development of a novel COVID test by funding proof-of-concept testing by LANL. This successful collaboration led NMSBA to feature Mesa Photonics as one of 10 companies selected from a total of 228 funded.
July 24, 2021
The New Mexico state Economic Development Department (NMEDD) awarded Mesa Photonics a $100,000 grant to commercialize a remote sensor for natural gas leak detection.
Need Support?
For any questions regarding our products, please reach out via our online help desk.