High-Speed Optical Delay Line
The Peregrine & the Gyrfalcon Optical Delay Lines are high-speed, high precision & voice coil motors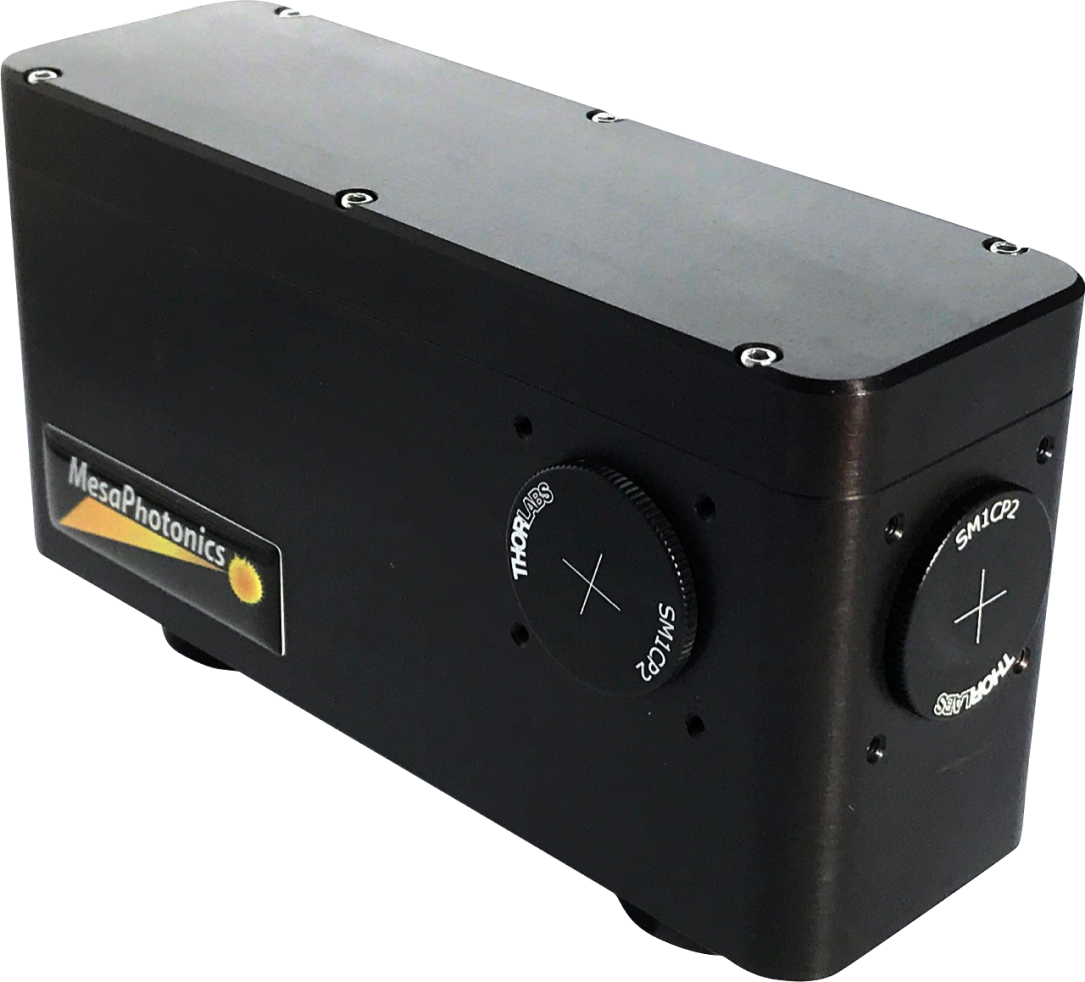 The Peregrine Optical Delay Line (1-cm, 60 ps delay) and the Gyrfalcon Optical Delay Line (2-cm, 120 ps) are high-speed, high precision, voice coil motor optical delay lines. They have zero-backlash and no hysteresis. Both have similar form factors that are compatible with 30-mm cage components and 1.035" – 40 threads. Both include full digital and analog control and include a USB interface.
ODL features:
1-cm or 2-cm travel

Optics included

Pointing stability w/ roof prism (optional hollow retroreflector).  Hollow retro is standard on the 2-cm version.

o Horz: < 5 (0.05) mrad

o Vert: < 1 (0.05) mrad

1-ms response time

37.5 nm precision (75 nm precision for the 2-cm)

200 nm short term repeatability (400 nm for the 2-cm)

50 ppm long term repeatability

No backlash or deadband

15 mm beam spacing

25 mm aperture

Includes two 18-bit data acquisition channels with software selectable gain (1X, 10x, 100x, 1000X)

Programmable digital filtering for the data acquisition.

 -4 to +4V input range for analog position control

1 M

Ω

input impedance for data acquisition

10 k

Ω

input impedance for analog control

USB (digital) control or analog control or both

Stand-alone application included
Mesa Photonics' Optical Delay Lines (ODL, pictured above) provide an exceptional combination of precision, speed, optical stability and functionality at a low price.
Digital and analog control of the position allows them to be seamlessly integrated into a variety of experiments including pump-probe experiments and autocorrelation measurements (both interferometric and intensity methods).  The analog data acquisition allows second harmonic to be monitored or multiphoton fluorescence.  Indeed, these systems can both be run using VideoFROGscan to build your own extended, custom FROG system.  Optional addons include common path interferometer for use as an autocorrelator for microscopy. Advanced voice coil technology allows the 1-cm (2-cm) ODL to be positioned anywhere in its travel range to within 37.5 nm (75 nm).  That's 250 attoseconds (500 as) for a double-pass configuration. The response time is as short as 1-ms, but they are both stable to DC.  No backlash, no hysteresis and no drive trains to wear out as with stepper motors.
The included controller provides outstanding positioning capabilities as well as two 18-bit data acquisition channels with programmable gain up to 1000X.  It also has completely programmable triggering capabilities including triggering on rising or falling edges.  In fact, it also includes output pulses for triggering other devices.   Output pulses can be programmed on a point-by-point basis with exception write speed.  An executable Windows application is provided to get you up and running in minutes. In addition, DLLs and LabVIEW VIs for integration into your software are also included.
Links
DLLs and LabVIEW VIs included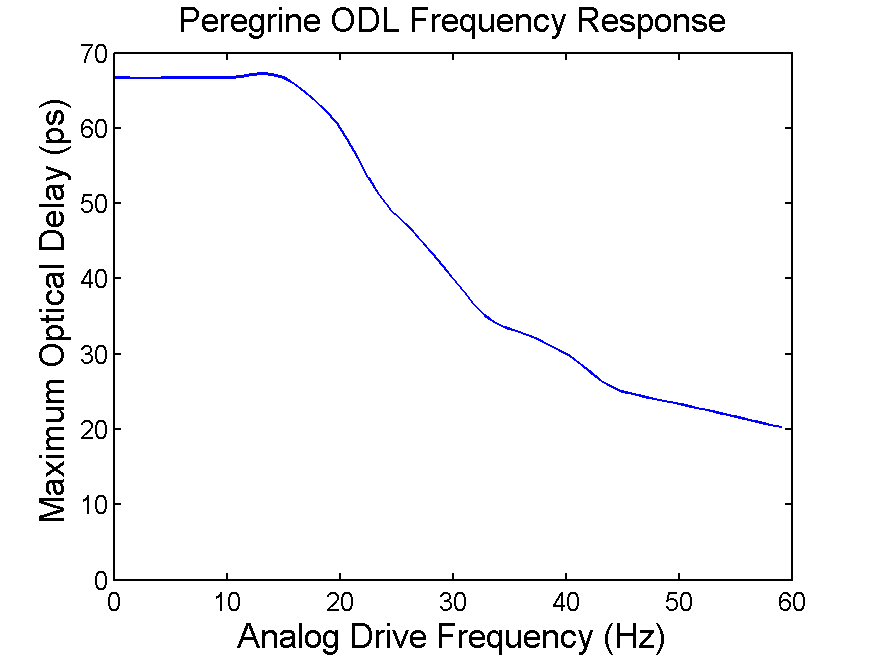 What's included: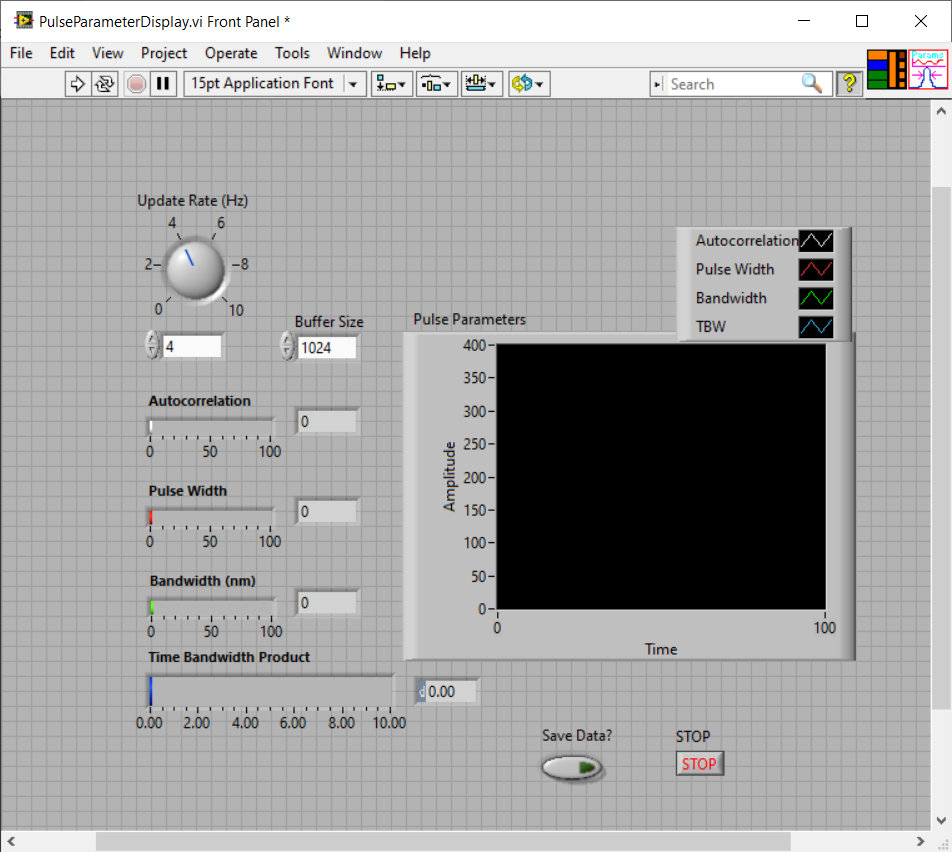 Labview VIs
Do you need to use the data from FROGscan in real-time with other software or monitor the output in a data log for device/experiment characterization? We supply LabView VIs for monitoring VideoFROGscan's output.