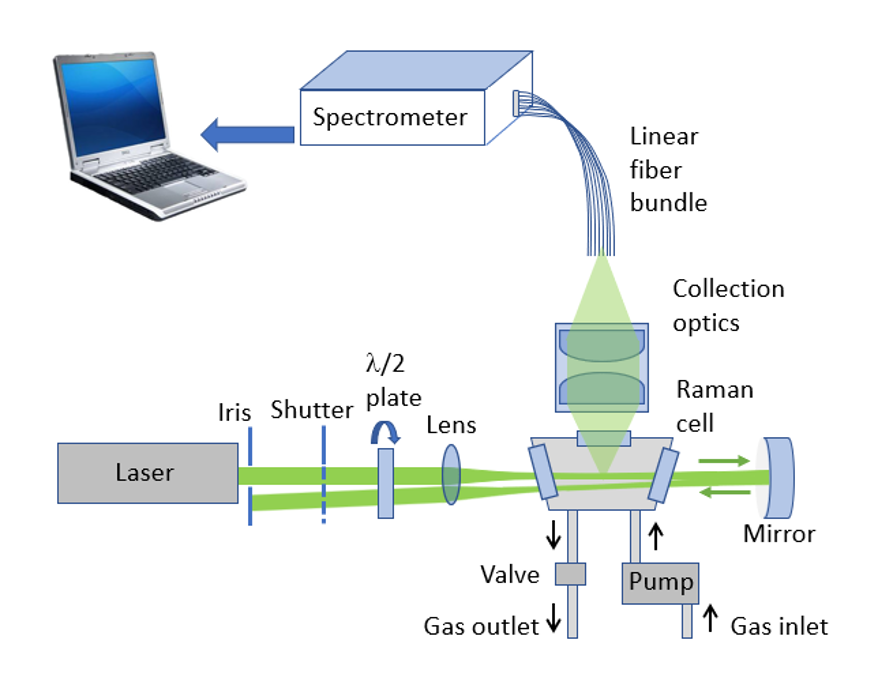 Portable low-power soil gas analyzer
July 25, 2021
Practical Isotope Analyzer for Subsurface Gases.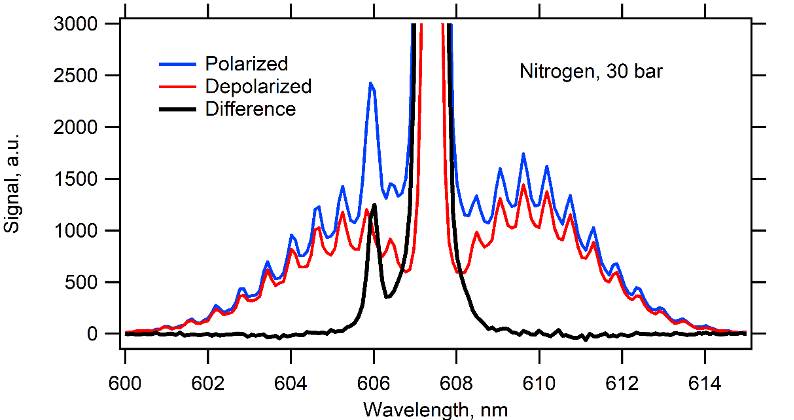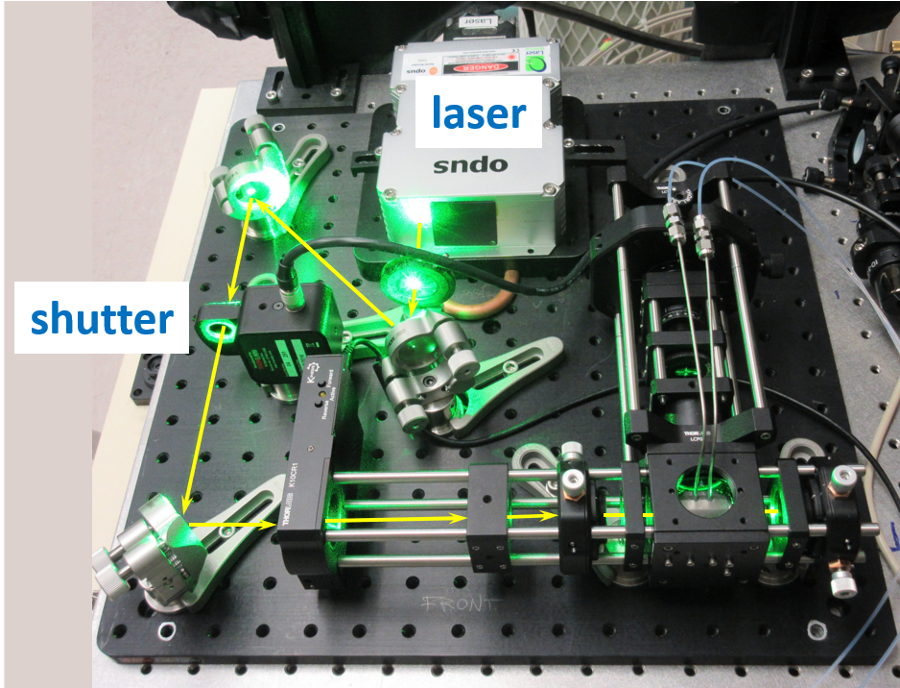 DOE Phase II SBIR grant DE-SC0015258
$1,497,900.  Started Aug 2017.
Isotope ratio measureents of common soil gases (carbon dioxide, oxygen, and nitrogen) are crucial for understanding fully biogeochemical activity in soil and subsoil.  Mesa Photonics is developing an optical isotope analyzer based on Raman spectroscopy for field measurements of isotope ratios.  The technique is particularly useful for N2 and O2 isotopes because field instruments for these gases are not commercially available.
We will describe A Raman spectrometer for field measurement of isotope ratios of subsurface gases including nitrogen, oxygen and carbon dioxide. Raman scattering makes it possible to measure isotope the isotope ratios of all three gases simultaneously using a single instrument. The approach is particularly useful for soil gases where carbon dioxide concentrations are much higher than in the atmosphere. The following figure shows raw data from air (low CO2 concentration) and identifies the minor isotope contributions in O2 and N2.
Contact: [email protected]